Irina Lapin
Abstract Painter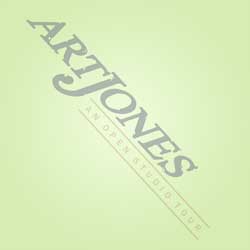 Irina Lapin Art
Irina is a local artist residing in Gulfport, FL. Originally from California, she moved from New York just a little over 2 years ago. Her love of art started at an early age with drawing and painting in the art program at the Wadsworth Atheneum Museum in Hartford, CT. She attended the University of Hartford Art School, and has a minor in fine arts from Dickinson College in Pennsylvania. She studied print-making and lithography at The Parsons School of Design, and Interior Design at the School of Visual Arts in Manhattan.
Professionally, she spent the majority of her career in advertising, where she worked with creative teams as a strategist, developing creative campaigns for a wide range of notable clients. Even though art, per se, wasn't her profession – it was the passion she pursued. Over the past twenty years, with many group and solo shows under her belt, she has created works in oils, acrylics, watercolor, pastels, collage and mixed media.
She believes that art is always about seeing things differently and expressing that vision in a personal and evocative way. At heart she is a painter. The focus of her abstract paintings is to create open, interpretive images which allow each viewer to be guided by their own unique point of view. The shapes and colors she uses form holistic pieces that provoke thoughts and feelings and abound with energy. 
Irina Lapin Art
5202 20th Ave. South
Gulfport, Fl. 33707
---
---