Irina Lapin
Modern Collage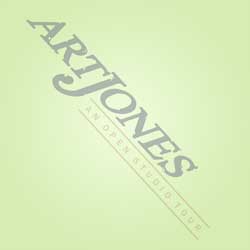 Irina Lapin Art
Irina is a local artist residing in Gulfport, FL, where she moved to from New York in the past year, after being bi-coastal between NY and Northern California for most of her life.  She started her artistic pursuits at an early age by constantly drawing, doodling and painting and attending the art program at the Wadsworth Atheneum Museum in Hartford, CT. She continued her art education by attending the University of Hartford Art School, and has a minor in fine arts from Dickinson College in Pennsylvania.  She also studied print-making and lithography at The Parsons School of Design, and Interior Design at the School of Visual Arts in Manhattan.
Professionally, she spent the majority of her career in advertising, where she worked with creative teams to develop and implement creative campaigns for a wide range of notable clients. Even though art, per se, wasn't her profession – it was the passion she pursued. Over the past twenty years, with many group and solo shows under her belt, she has created works in oils, acrylics, watercolor and pastels – but has most recently become enamored with the seemingly simple medium of paper collage and mixed media.
She believes that art is always about seeing things differently and expressing that vision in a personal and evocative way. The attraction to collage as her chosen medium is based on the surrealist technique of unexpected juxtaposition, pioneered by artists like Hannah Hoch, Georges Braque and Joseph Cornell. Her goal is to deliver dream like tableaus that form interpretive messages - to each viewer guided by their own unique point of view.  All of her collages take color, structure, texture and individual found images, and form these elements into a holistic work that provokes thought and feeling.
Irina Lapin Art
5202 20th Ave. South
Gulfport, Fl. 33707
---
---