Jila art
Painting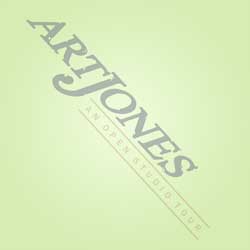 Jila Art
The city where I was born, Isfahan (Esfahan), has been one of the most artistic and architecturally-embracing cities in Iran since the early 16th century. I, thus, became interested in the arts in my early childhood, when I was surrounded by these historic and beautiful murals, handcrafts, paintings, and architectures.
Studied and subsequently taught painting in Isfahan, Iran starting in 1990. I started with pastel and later painted with oil, acrylic and watercolor. One of my paintings is in Isfahan Museum of Modern Arts. Some areas of focus include women of war, beautiful sunrises or sunsets, landscapes which bring out memories, or abstracts which provoke deep thoughts. These interests have continued during my adult life and, more recently, after moving to America (in 2008 to a totally new environment, culture, and norms). Every landscape, event, person/portrait, and thought/abstract has a meaning and purpose. This meaning and purpose becomes my inspiration and subject. I have a story to tell about every one of my paintings. My stories are not necessarily about me. I believe my paintings do and should tell stories about life, whether it is life of the living or the history of the nature or of the history itself.
 My paintings have been exhibited in Azerbaijan, Kuwait, in galleries and in many venues in Columbus, Ohio and the City of South Pasadena, Florida.
Won distinguished honors and standings in various exhibitions including, most recently, a third place status in the 2019 City of Pasadena Art Exhibition.
Taught art lessons in individual and group settings in Isfahan, and Columbus, Ohio as well as at the Art Castle, in Delaware, Ohio and at the Dublin Rec Center in Dublin, Ohio.
Jila Art
Gulfport, Florida 33707
---
---