Jack Providenti
Painting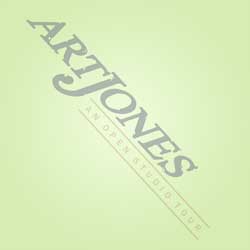 Jack Providenti
My passion to paint has been going on for most of my life. At eight years old I found the door to a world of endless adventure in the attic of our home where I would draw and paint away the hours using a set of pastel chalks that I received as a gift. My first ever painting was inspired by Thomas Gainsborough's "Blue Boy".
After graduating High School I attended the Newark School of Fine & Industrial Arts, Newark, N.J., and The School of Visual Arts, New York, N.Y I went on to work in and out of the art field throughout my life.
But it was the personal struggle of dealing with the passing of my wife that I finally found peace with the help of my oil paints and brushes in the mountains of New Mexico. I painted landscapes every day for almost four years and taught art to kids at a private boarding school there. Painting and helping others experience the exhilaration provided through art had literally brought me back to life. I'm now using the skills I've learned in order to inspire an emotional response by emphasizing the play of natural light and using color generously combined with brush strokes that capture fleeting and treasured moments.
My paintings have won numerous awards, including 1st Place Florida Botanical Gardens Plein air Event; Artist Showcase Award of Excellence, Gulfport, Fl; Best of Show South Pasadena Annual Springfest Art Show 2018; and Honorable Mention, South Pasadena Annual Springfest Art Show, 2019. It's my personal experience and belief that art, whether purchased or practiced, has the power to heal.
Jack Providenti
2626 57 Street S
Gulfport, Florida 33707
---
---
The Work of
Jack Providenti