Elizabeth Neily
Fiber / Wearable Art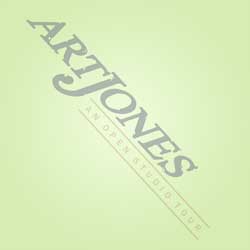 Neily Trappman Studio FabFiber
My art is rooted our connections to the world around us. I explore ways to incorporate nature, storytelling and color into my work, but in the end it must come together as a joyful piece, because "if it ain't fun, why do it?"
I'm deeply influenced by Native American cultures throughout the Americas. I gather ideas from the beautiful ceramic, wood and shell designs created by the once powerful Tocobaga and Calusa Indians of Florida's Gulf Coast. I draw from historical and archaeological resources to try to understand how those people lived successfully for millennia on this landscape only to disappear in a blink of an eye after the invasion from Europe. I'm inspired by the magical realism of artists like Paul Pletka, by the insightful archaeological reconstructions of Hermann Trappman, and by the teachings of so many of my fellow surface design artists. I originally trained as a fine artist, as a miniaturists, as a portraitist and as a wildlife artists, all of which gave me an eye for detail, color theory and most of all, patience. As an historical costumer, I learned to glean details in how period clothing is constructed. As a photographer and filmmaker, I learned composition and storytelling.
I can spend weeks, planning and creating an intricate piece of art or clothing. Currently I'm using dyes derived nature like turmeric, cochineal, and even Spanish moss to color fabrics, yarns and fibers using. I spin fibers into yarns, weave and felt them, then embellish them with threads, buttons, beads and found objects. Most of all, I love to explore the myriad of possibilities offered by the world around me.
Neily Trappman Studio FabFiber
5708 Gulfport Blvd. S.
Gulfport, Florida 33707
---
---
The Work of
Elizabeth Neily