Alice Pickett Lewis
Fiber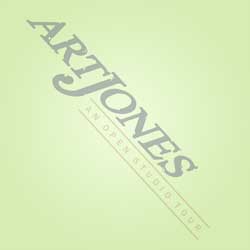 Alice Pickett Lewis
I have had a life long love of fabric, texture and color. Rich saturated colors evoke strong emotional responses Color and texture combined create multiple layers of visual interest. I want my pieces to create an immediate visual response from across the room, with hidden details to be revealed from close up. I use a variety of materials and techniques in each piece.
My current work begins with a base of painted fabrics, using a lot of recycled fabrics chosen for their deep color. Details are added by printing, stenciling, layering, cutting and stitching fabrics with different weights and textures.
I am fascinated with the repeated patterns in nature. My current inspiration is drawn from natural elements such as seed pods, coral reefs, cellular structures and animal fur. I am influenced by the reflections of light and water. My work is a suggestion of the natural world, an abstraction of color, texture and light.
Education: BFA in Textile Design from Rhode Island School of Design.
I have participated in Gallery and Fine Craft shows throughout the northeast US before moving to Florida this past spring.
Alice Pickett Lewis
2608 Beach Blvd.
Gulfport, Florida 33707
---
---
The Work of
Alice Pickett Lewis