December 4-5, 2021
Gulfport, Florida
10-5 Saturday
11-4 Sunday
Twenty-Five Artists
in 10 Studios in the Gulfport, FL area
Tons of Artwork Inspiration and Fun
What is Art Jones?
An annual free self-guided tour,
show and sale of fine original
artwork in Gulfport, FL, a charming 'art town' nested along the shores of Boca Ciega Bay in south St. Petersburg
When Is ArtJones?
ONCE A YEAR, Gulfport's professional arts community shows together, in separate studios, throughout this artist enclave town.
Join us on December 4 & 5, 2021
Saturday 10-5
Sunday 11-4

Where is Art Jones?
Artist studios are sprinkled through backyards and down alleys in this historic neighborhood. Gulfport, FL is south of Stetson University and just east of the Pasadena Yacht Club.
Look for our signs & colorful balloons!
Where do I begin?
Grab a map and follow the numbers, or go with your own rhythm.
WHO

WE ARE

Meet the makers, honing their mastery. ArtJones members hail from all over and work in Gulfport, FL. Our backyard studios and alley ateliers are where the magic happens.

View Artists
What

WE MAKE

We are 2d and 3d artists, working in acrylic, glass, oil, fiber, pencil, clay and more. Check out our gallery of work.

View Gallery
WHERE WE

WORK

A pencil is just graphite and clay is simply mud. Come visit the sanctuaries where inspiration is the seed and art is its harvest.

More Information
New in 2021...
ArtJones is redesigning the way we work. In 2021, much like 2020, we are clustering our artists so visitors have fewer stops, but will see more artists. We will maintain safety and social distancing as per the standards of the time. Keep an eye out for our growing list of professional artists as we highlight ArtJones, 2021. ArtJones will still offer demonstrations or works in progress so that visiting the studio AND seeing the hand of the artist, underscores the life of professional artists.

We are eager to share new works with the larger community after a long and quiet Covid season.
You can expect to see brochures by October. Stay tuned for area ArtJones events, videos and more.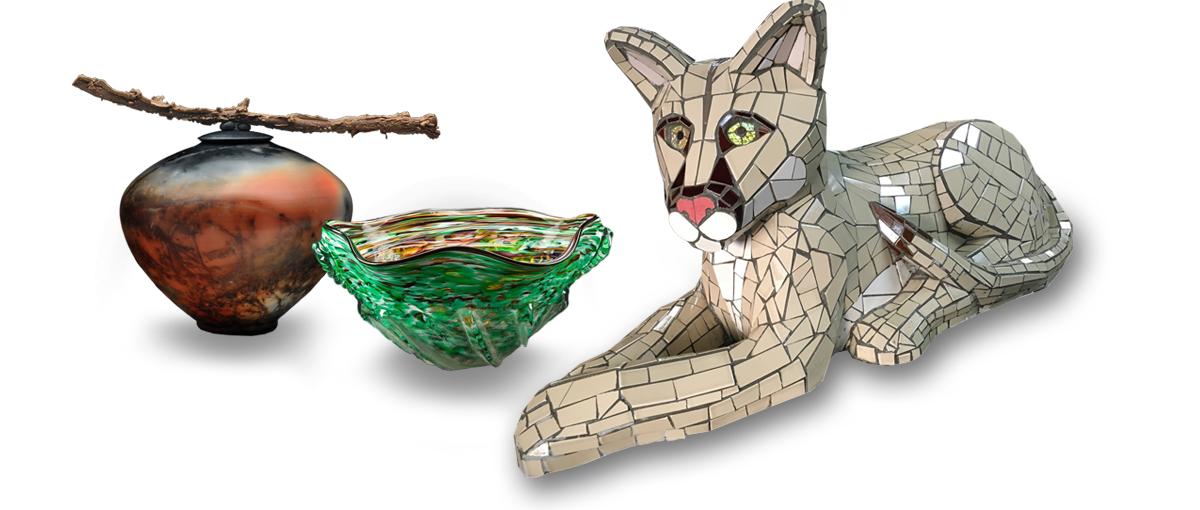 Mark
Your Calendars
The Fifth Annual ArtJones Studio Tour takes place on December 4 & 5, 2021. Many studios are open by appointment throughout the year. Contact each studio for individual hours.
Our
Sponsors
ArtJones would like to thank these SPONSORS, who have graciously donated their time and resources to this event.