December 3-4, 2022
Gulfport, Florida
10-5 Saturday
11-4 Sunday
Thirty Artists
in 12 Studios in the Gulfport, FL area
Tons of Artwork Inspiration and Fun
What is Art Jones?
An annual free self-guided tour,
show and sale of fine art and contemporary craft in Gulfport, FL, a charming 'art town' nested along the shores of Boca Ciega Bay in south St. Petersburg
When Is ArtJones?
ONCE A YEAR, Gulfport's professional arts community comes together, in separate studios, throughout this artist enclave town.

Join us on December 3 & 4, 2022
Saturday 10-5
Sunday 11-4

Look for our signs & colorful balloons throughout the 3 miles of these 4 artist districts!

Where is Art Jones?
Artist studios are located in all 4 residential districts in Gulfport, from the 'uptown' Garden and Stetson districts to the 'downtown' Marina and Historic Arts districts.
Studios are hidden in backyards and down alleys in this artist community.
Gulfport, FL, is an independent city located on the south side of St. Petersburg.


Where do I begin?
Grab a map at Brenda McMahon Gallery, or the Gulfport Welcome Center at 3101 Beach Blvd. S and follow the map numbers, or go with your own rhythm.
WHO

WE ARE

Meet the makers, honing their mastery. ArtJones members hail from all over and work in Gulfport, FL. Our backyard studios and alley ateliers are where the magic happens.

View Artists
What

WE MAKE

We are 2d and 3d artists, working in acrylic, glass, oil, fiber, pencil, clay and more. Check out our gallery of work.

View Gallery
WHERE WE

WORK

A pencil is just graphite and clay is simply mud. Come visit the sanctuaries where inspiration is the seed and art is its harvest.

More Information
New in 2022...
ArtJones has broadened its horizons and created art community clusters. As we did last year, in 2022 we are clustering our artists so visitors have fewer stops, but will see more artwork. Each of our 9 studio locations will host anywhere from 2 to 4 artists. Art stops will be located both inside and outside of area artist studios.

This year ArtJones is a rotation of 27 professional artists at 9 locations throughout 'uptown' and 'downtown' Gulfport. We're going beyond our borders by inviting exceptional artists from St. Petersburg and the greater Tampa Bay region. Our Emerging Artist and scholarship programs are back! In 2022 we are welcoming both emerging and scholarship artists to lift up beginners and help those who need a little bit extra boost. These artists show great promise and a keen attention to detail in their work. This year's winner is Jessica Ryan, check out her work at Stop #9!

If you're jonesing for art - come get satisfied at the 6th Annual ArtJones Open Studio Tour.

We are eager to see you. Our brochures will be availabe In October, both online and in local shops. Get ready for one of the most fun treasure hunts throughout the brick-lined streets and back alleys of Gulfport. Stay tuned for another great open studio event.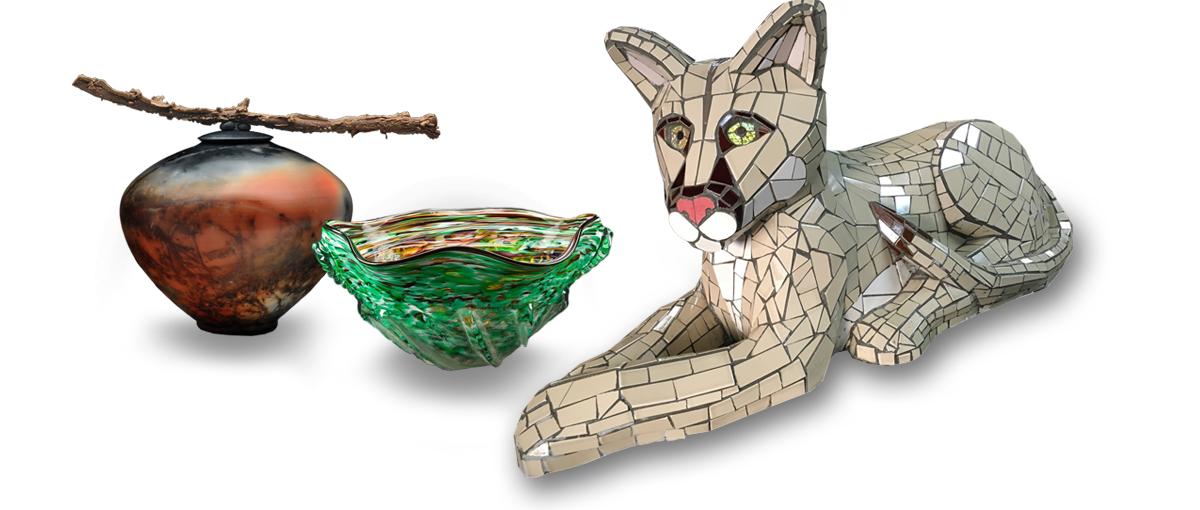 Mark
Your Calendars
The Sixth Annual ArtJones Studio Tour takes place on December 3 & 4, 2022. Many studios are open by appointment throughout the year. Contact each studio for individual hours.
Our
Sponsors
ArtJones would like to thank these SPONSORS, who have graciously donated their time and resources to this event.